About us
Tokyo Koon Co., Ltd. was established in 1948 as a film laboratory. We provide audiovisual conservation and digitization services worldwide for museums and individuals who want to preserve their film, video, and audio collections.
Our Services
*Documentation and condition report
*Repair and cleaning
*Up to 4K digitization and transformation
*Color correction
*Treatment and physical restoration
*Digital restoration
*Re-housing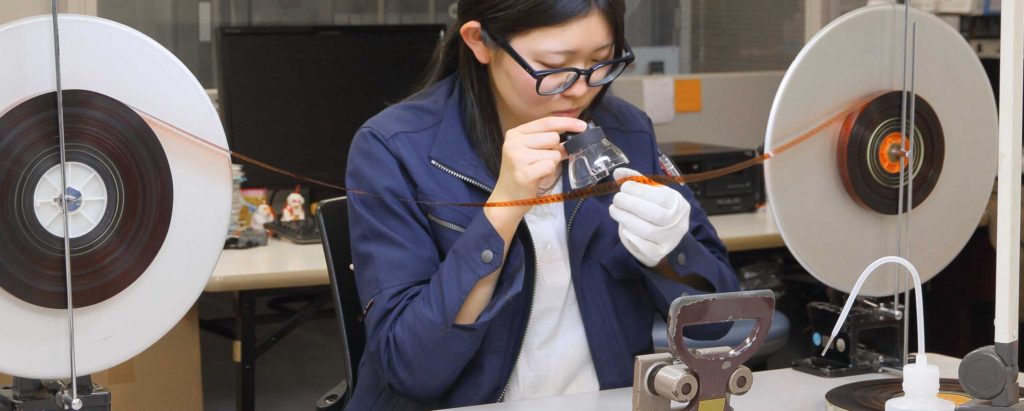 Film Digitization
We can digitize a variety of film formats up to 4K resolution by a scanner, ScanStation of Lasergrhaphics, Inc. We also provide both physical and digital restoration services for degraded film, first repairing the film by hand. After repair and cleaning, we digitize and apply digital restoration software to remove dust, dirt, scratches, splice marks and so on.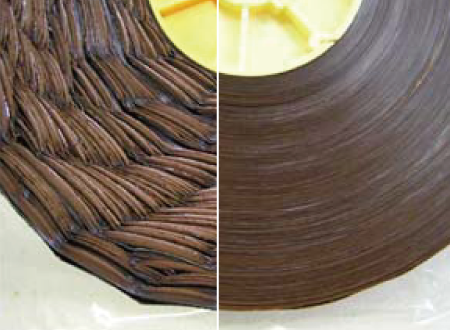 Video & Audio Digitization
We maintain a wide variety of replay and cleaning equipment in-house to convert video and audio tapes into digital files. Before digitization, we provide repair and cleaning services for every tapes in order to remove dust, dirt, mold and white powder.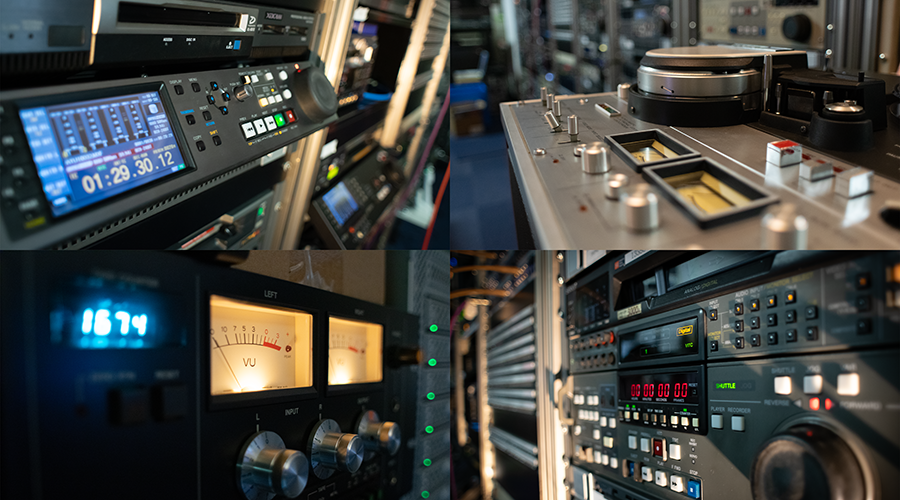 Available formats
FILM:
Super 8mm
Regular 8mm
9.5mm
16mm
17.5mm
35mm(incl. Nitrate film)
Sound film(Optical & Magnetic)
VIDEO NTSC:
1-inch (Type C)
U-matic
VHS, S-VHS
βmax
Video8, Hi8, Digital8
MII
Betacam
Betacam SP
1/2 inch EIAJ
1/2 inch pre-EIAJ
D1, D2, D3, D5, D5(HD)
Digital Betacam
DVCAM
DVCPRO
miniDV
MicroMV
HDCAM, HDCAM-SR
HDV
Laser Disc
VIDEO PAL:
U-matic
VHS
DVCAM
DVCPRO
miniDV
AUDIO:
Vinyl record(78rpm, 45rpm, 33 1/3rpm)
6mm magnetic reel to reel
Compact Cassette
Micro Cassette
8-tracks cartridge
DAT
MD
OUTPUT:
XDCAM
HDCAM-SR
LTO
Optical Disc Archive(Sony)
Blu-ray Disc
DVD
ProRes 422HQ, AVI, H.264, MXF, DPX, TIFF, etc..
CD
WAV, mp3, etc..
Contact
TOKYO KOON Co., Ltd
e-Mail info@koon.co.jp
TEL +81-3-5354-6510
102, Odakyu-Nishi-Shinjyuku Bldg.,
1-47-1, Hatsudai, Shibuya-ku, Tokyo
1510061,
JAPAN